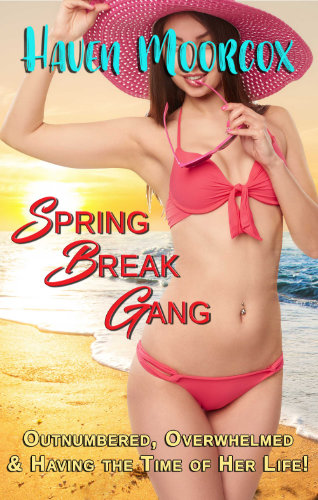 College is the first time Stephanie has been away from home, and the innocent freshman is shocked when her roommate talks about going to Cancun for Spring Break. Not wanting to be left alone in the dorm while all her friends are off having fun, the sheltered co-ed decides it's time to escape her rigid upbringing and take her first vacation as an independent woman.
Her fun in the sun is going to include getting her V-card punched…over and over and over, by six of the hottest guys she's ever seen.
One thing's for sure, sweet Stephanie's life will never be the same after she's had her every orifice filled to overflowing!